JD NEEL CONSTRUCTION INC.
We are a Quality Builder.
Experienced Team
Jason Neel and his partnering realtor, Rob Davis with Harcourts The Garner Group makes your new home selection very comfortable.
Quality Homes
With JD Neel Construction, Inc., home buyers don't have to spend a fortune to get the look they want or the quality they deserve. There is no pressure when working with Jason and Rob. Prospective buyers are made to feel at home.
OUR PORTFOLIO OF CUSTOM HOMES
From casual to custom designs, JD Neel Construction Inc offers you a fantastic selection of homes to meet all of your needs.
PREVIEW OUR ENTIRE PORTFOLIO
The works we're proud of, and the places our clients call home.
CLIENT TESTIMONIALS
Because our clients say it the best...
Our home built by JD Neel was a home in which we took great pride. Every aspect of the home was carefully considered from the design, attention to detail and superior construction which constitute the hallmark of JD Neel Construction, Inc. We were very happy in our home and considered Jason Neel to be a notch above other contractors.
Patricia Rodgers
Homeowner
The inspection report came in and it was as sterling as your preceding reputation as a builder. The quality workmanship is greatly appreciated. My realtor said it was literally the cleanest inspection report she's ever seen.
Keith
Homeowner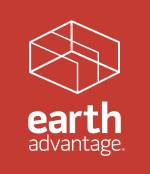 Builder of the Month by Earth Advantage

COBA Tour of Homes Winner