JD NEEL CONSTRUCTION, INC.
We are a quality builder.
MEET JASON
Jason Neel has been in the home construction industry for over 25 years as a framing contractor and home builder. He and the team at JD Neel Construction, Inc. ensure that homeowners don't spend a fortune to get the look and quality they deserve.
OUR PORTFOLIO OF CUSTOM HOMES
From casual to custom designs, JD Neel Construction, Inc. offers you a fantastic selection of homes to meet all of your needs.
VIEW OUR ENTIRE PORTFOLIO
The works we're proud of and the places our clients call home.
CLIENT TESTIMONIALS
Because our clients say it the best...
Our home built by JD Neel was a home in which we took great pride. Every aspect of the home was carefully considered from the design, attention to detail and superior construction which constitute the hallmark of JD Neel Construction, Inc. We were very happy in our home and considered Jason Neel to be a notch above other contractors.
Patricia Rodgers
Homeowner
The inspection report came in and it was as sterling as your preceding reputation as a builder. The quality workmanship is greatly appreciated. My realtor said it was literally the cleanest inspection report she's ever seen.
Keith
Homeowner
Jason and JD Neel Conduction built our home at Eagle Crest and we couldn't be happier. Jason takes pride in his work and sincerely wants everything to be as close to perfect as he can get it. We have already referred Jason to our son and our good friends to build their homes this fall.
Phil Mitchell
Homeowner
We bought a JD Neel home in 2017. It was an award winning home, winning seven awards from COBA on the 2017 Tour of Homes. It is a beautiful home with lots of light and amazing courtyard and an ADU. For both of us, it is the nicest and most comfortable home we've ever owned (and we've owned lots of them!). The architecture and finish are wonderful. Not a day goes by that we don't acknowledge how much we enjoy living in this home (sounds corny….but it's true!). The purchasing process was very smooth. We bought it when the house was framed and wrapped so we were able to choose much of the finish. We also chose quite a few upgrades. Even that process was very smooth. We cannot imagine that we would have found a more perfect home for our tastes and lifestyle. Thanks Jason!
Stephen Macartney
Homeowner
We purchased our JD Neel home in August of 2017 after falling in love with the design, quality of construction, upgraded features and the location of the home. JD has provided great follow-on customer service making this an exceptional home buying experience.
David & Ginny
Homeowner
JD Neel was so easy to work with through the buying and build process. There were no hidden issues that surfaced at any given time during the process. We were allowed to make changes after the build started with ease; even though this can be a pain for the builder but it made us happy. We have been in our home for two years and still love it. No one is perfect and we have had only a couple minor issues that were dealt with by JD himself or his staff.
Penny Free
Homeowner
J
ason builds quality
Delightful barn doors
Neat hardware throughout
Exacting details
Excellent materials
Landscaping included
Sandy & Rob
Homeowner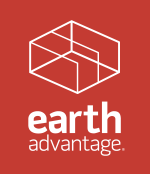 Builder of the Month by Earth Advantage

COBA Tour of Homes Winner